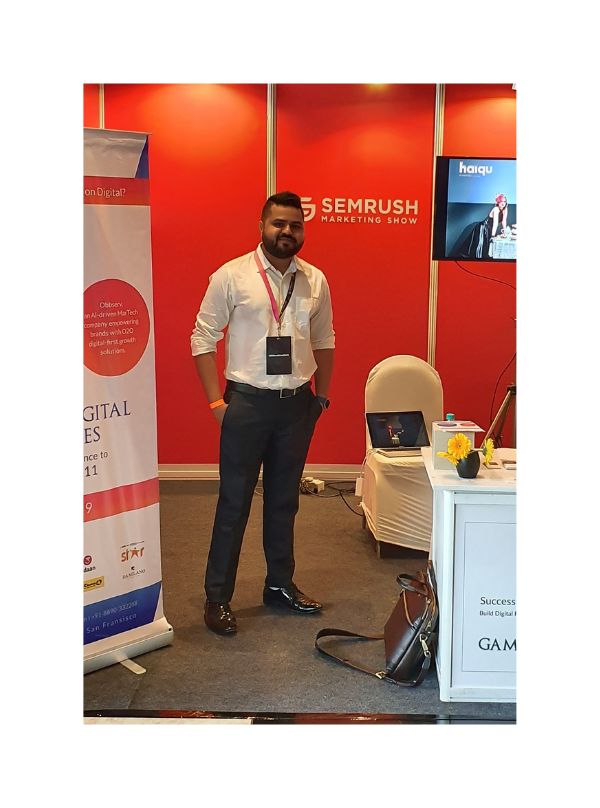 Namma Bengaluru! Looking for a Next Generation SEO Consultant In Bengaluru – The Silicon Valley of India. You have landed at the right place.
I have helped Several Businesses in Bengaluru grow their organic traffic and revenue from SEO. Bengaluru is a hub of some of the Best Startups and unicorns in India, such as Flipkart, MPL, Simplilearn, Udaan, ZoomCar, MoneyTap, Zivame, Groww, Zerodha, BYJU's, Cred, Razorpay etc
Out of which, I have Headed Global SEO Operations at Mobile Premier League ( 2nd Indian Gaming Unicorn – valuation worth $2.3 Billion ) & Simplilearn ( Global Edtech Startup in Upskilling Students valued more than $500 M) and Grown their organic traffic from a few thousand to Multi-Million Users Per Month.
Why Hire me as Expert SEO Specialist in Bangalore?
I won't deny the fact that it's effortless for any person on the internet to claim themselves as an SEO expert, but let me give some good points to trust me & help you with SEO.
I've helped numerous businesses develop a result-oriented digital strategy that helped increase their rankings on Google but also provided quality traffic & consistent revenue (because ROI is what matters!). 
I have faced & resolved some of the complex Technical SEO challenges for various medium & large-scale websites. Some of them are Javascript SEO & Rendering Issues, Index bloat, Site-wide Keyword Cannibalisation, Malicious redirects, Hacked & Compromised websites, Spamdexing issues, Crawl budget wastage, Incorrect Multi Geography Implementations, complex website migrations, Bad Crawl depth, Bad Information Architecture, Content decay … and the list goes ON!
Ranking algorithms have consistently changed themselves in the last decade. A solid understanding of evolving search intent has helped me make data-driven decisions in building my SEO strategy, eliminating chances of having any penalty from core updates.
I completely understand that no two businesses are the same, even within a similar vertical. More importantly, I, as a Global SEO consultant, isn't afraid to roll up my sleeves and get my hands dirty.
I have also helped Udaan – a Billion Dollar Club Startup from Bengaluru, improve their Organic visibility by Appstore Optimisation and helped them become visible on a lot of keywords on Google Playstore.
With around 13+ Years of Hands-on SEO Expertise and solving some of the Complex SEO problems for small-scale companies, Funded and non-funded Startups to large-scale businesses by building their SEO from Scratch, SEO as a channel has always proved to be superior in customer Intent as compared to other channels like Brand Marketing, Performance & Growth Marketing. 
SEO Consultant in Bangalore - Tools
SEO Services in Bangalore
Why Hire a Freelance SEO Expert in Bangalore ?
I know you are struggling with your Rankings and Organic Traffic. You must have hired some SEO Agencies or Consultants before as well but didn't get the desired performance.
SEO has become super competitive in the past decade, and Google has become smarter in detecting orthodox Techniques used by Average SEO Professionals that don't yield results.
I have a proven track record of getting amazing results for our clients no matter they are Young startups, Small-scale Businesses, E-commerce websites or Local businesses in Bangalore.
My SEO Services will be tailor-made for your business as there is no silver bullet approach towards SEO.
Me and my team of experts work relentlessly on data-driven SEO techniques that involve multiple tools like Ahrefs, Semrush, Deepcrawl, Screaming Frog, Search Console, Google Analytics, etc., so that we have the best SEO Strategy to Implement for your business and get you the organic growth and boost in revenue you are here for.
As an SEO Expert Myself, I know how Impact full SEO as a channel is for any business out there, and it can drive immense revenue to brands if executed extremely well.
Benefits of Hiring Devendra as an SEO expert in Bangalore
Being an experienced SEO and the kind of work I have delivered for other businesses You, get to work with one of the best SEO Experts in India.

Exposure to SEO execution Strategies you have never seen; you might have worked with other SEO companies in Bangalore, but being into SEO for the last 12 years, I have an exclusive advantage of testing so many Ranking Signals during experiments that I know what works and what doesn't.

Transparent: From Day one, I will be transparent about how SEO can help your business in the long run. I have even said NO! to some businesses for whom SEO can't drive any results as there is no demand in the market for them. Transparency in approach and data is one of the key values that I always keep with my clients

Faster Execution: Honestly, Most of those "Best SEO Agency in Bangalore" Sucks at execution. That's why you don't see any results. SEO is an execution game, and the faster you execute faster you get your organic rankings and results.

Reactive Approach: I have a reactive approach towards what can work best for you to get those quick and easy wins. No matter whether it is the Content, Tech or Authority, we figure out what your current scenario is and then start working on those items which have the highest Impact and Priority for your business.

High Success Rate: As an SEO expert in Bangalore, I can claim I have a very high success rate with the brands I have worked with. Most of the brands I have worked with have got results and only results with my SEO services. Don't believe me? Just call me or drop me a WhatsApp & I will share with you some of the most amazing success stories I have had in my career with other businesses.
Questions you might have in Mind!